You have to dream big... Your dreams should frighten you - that's how big your dreams should be!
And I've always been a dreamer -
Anita Dongre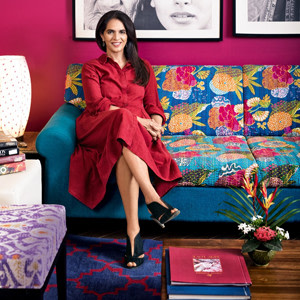 Anita Dongre
Nationality

Indian

Date of Birth

1963 October 03

Born In

Mumbai

,

IN

Labels

AND

,

Global Desi

,


Anita Dongre

,


Grassroot

,


Pink City
Fashion Designer -
Anita Dongre
When it comes to reputed Indian Fashion Designers,
Anita Dongre
, the
Chief Creative Officer
at the
House of Anita Dongre (HOAD)
is one among the
Top 5 on the list
. Anita Dongre, the founder of
House of Anita Dongre
was born in Bandra, Mumbai to a traditional Sindhi family, were women were expected to take up the stereotypical domestic roles of wives and mothers. All her sisters and aunts were leading happy lives in their traditional roles in the family. She spent a lot of time at Jaipur with her grandparents and since then has always noted how limited the opportunities were for her cousins and aunts as they were not allowed to take up jobs outside home.
The initial spark towards designing came to her in her grandparents' city, Jaipur where she used to admire the clothing of the local people, distinct colours of cloths, people of Rajasthan and their cultural architecture.
Anita's fascination with fashion started when she saw her mother,
Pushpa Sawlani
creating beautiful garments with fabrics for her and her siblings when they where young. Just before her graduation her parents moved to Mumbai, a place were every woman had dreams of having a successful career. Anita shocked her family by taking up internship with the esrtwhile royal family of Dhrangadhra in Gujarat as no woman in her entire family had ever worked outside home before. From there she then joined to Melco Buying Agencies, one of the largest exporters in India of that time where she learned to produce lakhs of products in the cost effective way.
"There was total shock and I was subjected to a lot of counselling. Back then it was assumed that if a woman wanted to work it meant that her family was unable to look after her financially..." - says Anita
As soon as her younger sibling,
Meena Sehra

, also completed Fashion Designing, they decided to start a brand of their own.
They started their brand together from her balcony and bedroom in Suburban Khar with just 2 sewing machines. During the initial phase, Dongre had a tough time when she went for purchase of materials to the local markets as people stared at her, often hailing her as the "
Boutiquewalli
". After a couple of years, she wished to spread her wings and in 1999 she tried hard to get a store in Mumbai's Crossroads mall.>
"I come from a traditional family where the women... did not have professional careers outside the house. I had to overcome the family's resistance initially, but once they showed their support, there was no looking back" - Anita's words...
Life of Anita Dongre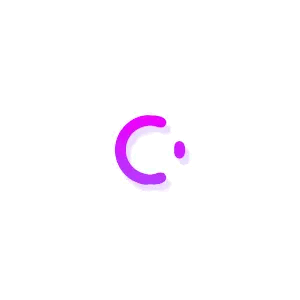 About her personal life, she tied a knot with
'

Pravin Dongre

',

Chairman

,

India Pulses and Grains Association (IPGA)

.
Anita has a son '
Yash Dongre

', who is now the

Business Head

of

House of Anita Dongre Limited
. Each brands under
House of Anita Dongre (HOAD)
has its own uniqueness. The first brand "
AND
" designed contemporary fashion for women (western wear) whereas "
Global Desi
" which started in 2008 focused on Boho-chic fashion for women which is inspired from the folk tales of India. It was 2012 when she stepped into the
Bridal Couture
, Menswear and Festival garments with her signature label "
Anita Dongre
". She was also the first Indian designer to introduce standard sizing in the country for Indian women (8-18 UK Size). Jewellery being a women's first love, she decided to step into
Jewellery Designing
with her brand "
Pinkcity
" in 2013, which designed handcrafted gold jadau jewellery (a fine embedded jewellery). Her brand Grassroot, which caters to craft-based sustainable luxury garment segment, stay away from using animal furs and leathers in its collection.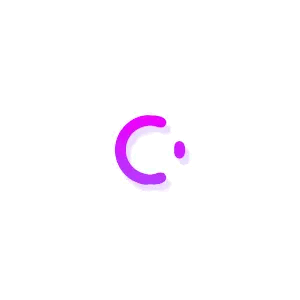 She commenced her involvement with Women's Empowerment by joining
SEWA (Self Employed Women's Association)
which lead her towards the brand "
Grassroot
" in the year 2016, which is a tribute to traditional handcraft industry of India.
In 2017, she expanded her network adding 100 stores across five brands which includes the flagship stores in New York and Mauritius. The 4 brands of HOAD (House of Anita Dongre) has
250+ exclusive outlets
and
83 multi-brand outlets
across India employing around
2800+
people with a retail turnover of
800 crores
in FY 2019-20. HOAD had only around 7% of online sales during FY 2017-18. In 2018, when E-Commerce is whipping out the store business 'AND' is getting ready for the online shopping world. When is comes to the Fashion Industry Anita feels that the
Fashion Institutes in India
are doing a fantastic work in moulding young talents, to resolve relavent issues and create trendy designs.
Benaras Collection by Anita Dongre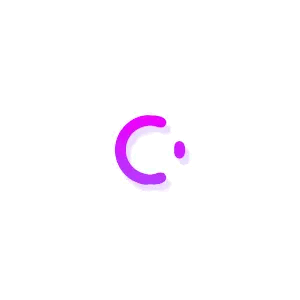 Pastel Green Benarasi Silk Saree with small Blue border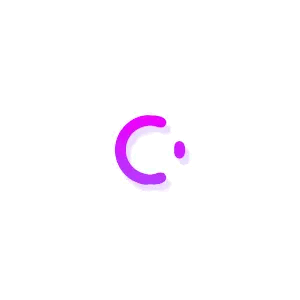 Decadent Yellow Benarasi Organza Silk Saree with gold dori, zari & pearl embellishments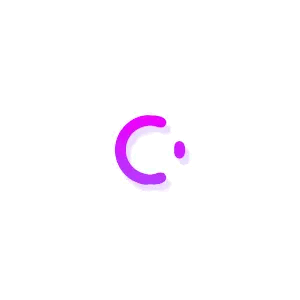 Silk Benarasi Brocade Handwoven Lehenga
Wedding / Bridal Collection by Anita Dongre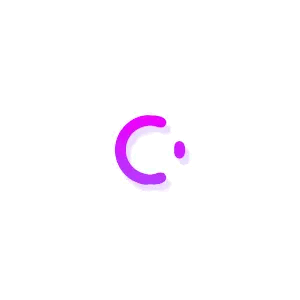 Sustainability into Wedding Couture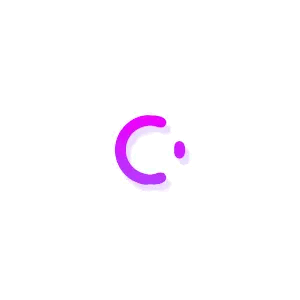 Indian Wedding Designer Collection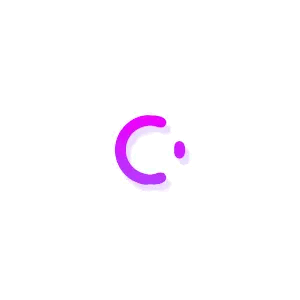 Indian Brides by Anita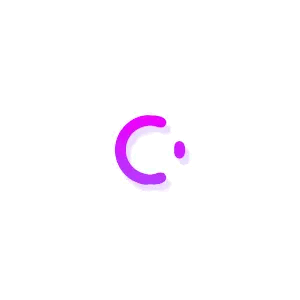 Anita's Bridal Collection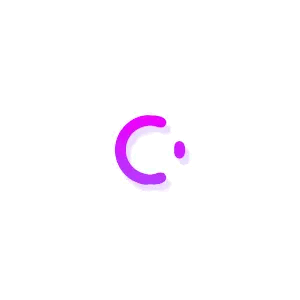 Pink Bridal Lehenga with heavy Embellishments
Anita Dongre's Designer Collection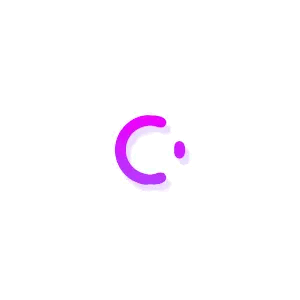 Sustainable Ethical Fashion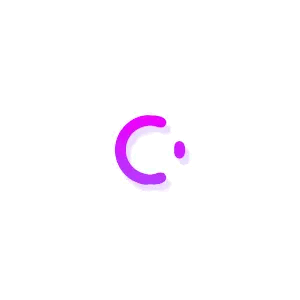 Lehenga Summer 2022 Collection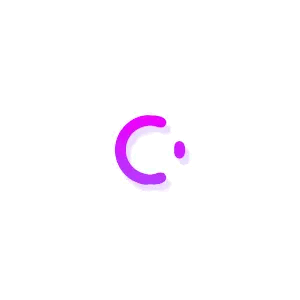 Spring / Summer 2021 Collection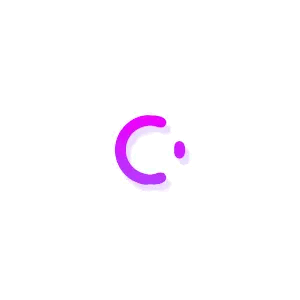 Eco Friendly Collection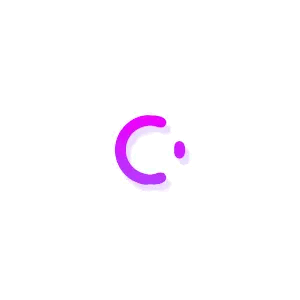 Eco Friendly - Handmade Collection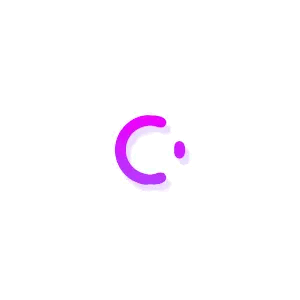 Rosalia Corset Top and Skirt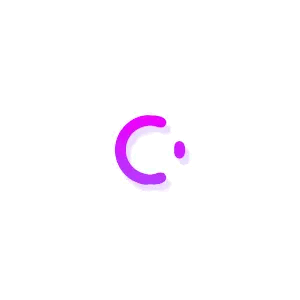 White Floral Murina Kurta Set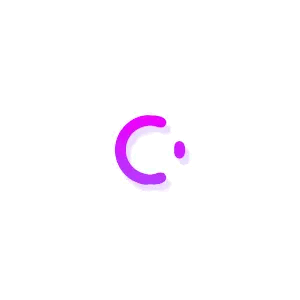 Simple Kurta - Sustainable Fashion
Anita's Festive Winter Collection - "Jaipur Love"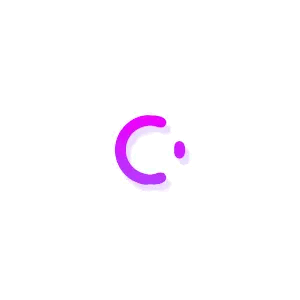 Ultra Violet (Jaipur Love Wedding Collection)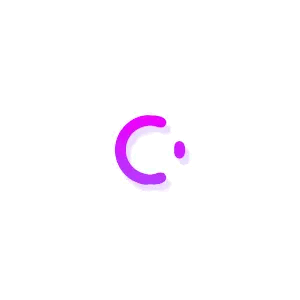 Lime Green and Silver (Jaipur Love Wedding Collection)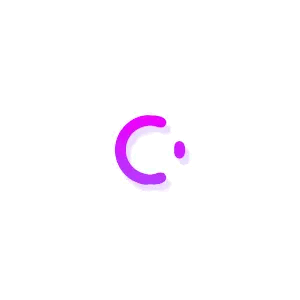 Soft Shade of Pink (Jaipur Love Wedding Collection)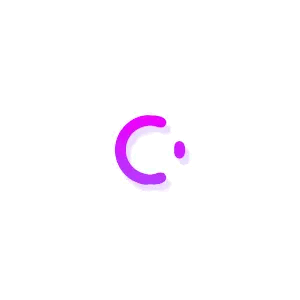 Bridal Reds with Textures, Embroidery and Patterns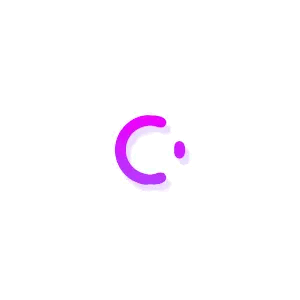 Bridal Lehenga's from Jaipur Love Collections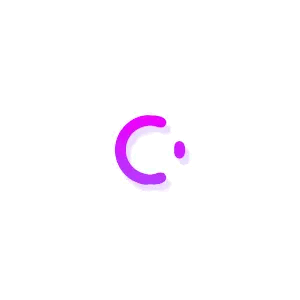 Groom's Wedding Wear Collection
House of Anita Dongre (HOAD)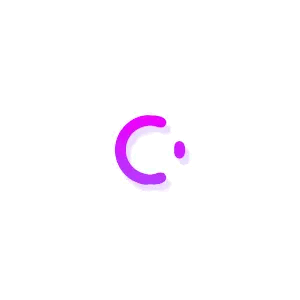 House of Anita Dongre

is situated at Rabale,

Navi Mumbai

,

IN
, is surrounded by 2 acres of lushy green hills. The pathway towards the 4 storied building is covered with beautifully trimmed bougainvillea and bushes. Solar panels is the main source of electricity for recycling water and then have also installed compost pits for recycling garbage which makes the industry eco-friendly. The infrastructure is designed to let maximum natural light coming and the scents of the frangipani trees makes it refreshing to work. At present,
'

Mukesh Sawlani

' her brother a former banker is the

Managing Director (Operations)

of HOAD
,
'

Meena Sehra

' (younger sister) is the

Director

of House of Anita Dongre Limited (HOAD)
and also incharge of the people and production,
'

Deepikesh

' (nephew) now heads

Digital Strategy
.
Dongre says ...
"I begged Crossroads to give me a store, and they wouldn't agree. I wasn't a known name or a foreign brand. After much convincing, they agreed to give me a tiny 200 sqft store opposite Swarovski. In that first year, we gave Crossroads the highest per square feet sales than any other store in that mall"
Exotic timeline of Anita Dongre's Career

1983
Graduation in Fashion Designing, from Premlila Vithaldas Polytechnic of SNDT College
1995
Launched AND Designs India Ltd with her brother Mukesh Sawlani and sister Meena Sehra
1998
Re-branded 'AND' Designs India Limited as House of Anita Dongre in line with global fashion houses
2006
Selected as the Jury for The Clothing Manufacturers Association of India (CMAI)
2008
Launched the brand "Global Desi"
2012
21st rank on Fortune Magazine's "Most Powerful Women in Indian Business",
CNN featured her in a series "Growing India",
Launched her Signature brand "Anita Dongre"
2013
Launched the brand "PinkCity" and opened the first Global Store in Mauritius
2016
She was only designer label listed on Google's Top Searches in 2016,
Anita also ranked 7th for the most searched person on Google in 2016,
Launched brand "Grassroot" (Organic Clothes),
Published on the cover page of Harper Bazaar magazine
2017
Was on the cover page of Forbes India featuring in the first W-Power Trailblazers List,
Elected as the key speakers at the Harvard India Conference and the board member for Lakme India Fashion Week
Clients / Celebrities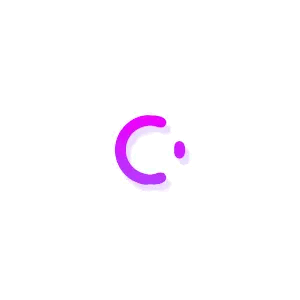 INTERNATIONAL CLIENTS
Anitha Dongre had specially designed a floral tunic for
Kate Middleton, (

Duchess of Cambridge

)
for her visit to India during 2016. By then Dongre's designs were already popular on the Global Fashion industry. The next designs which went viral was, the Yellow Chanderi Salwar designed for
Sophie Gregoire Trudeau, wife of

Justin Trudeau

, the

Canadian Prime Minister
for her visit to the Sabarmati Ashram in the same year which had already attracted investors like General Atlantic and Kishore Biyani.
INDIAN CLIENTS
Many Indian celebrities admire the designer collection at the AND store. Dia Mirza became a fan of Dongre, after she got her Royal Blue Lehenga for her 'Sangeet' function in 2004. Karisma Kapoor's white and gold Anarkali which she wore during Arpita Khan's reception was a show stopper.
Shraddha Kapoor wore a beautiful gota patti Lehenga which was all around the internet. Other popular designs were Sonam Kapoor's embroidered jacket on the sets of Jhalak Dikhhla Jaa and Aliya Bhatt black and white floor-grazing anarkal. Sonakshi Sinha, Priyanka Chopra, Vidya Balan, Juhi Chawla, Madhuri Dixit, Prachi Desai, Neha Dhupia are other Indian celebrities who are fond of Dongre's Designer costumes.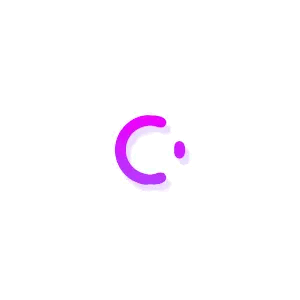 Kareena Kapoor in her desi mode wearing an Anarkali set by Anita Dongre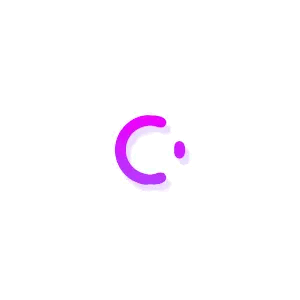 Katrina Kaif in Anita's attire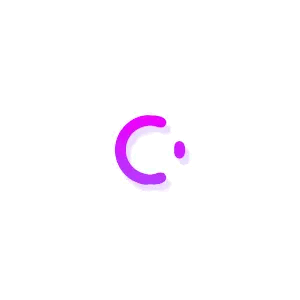 Yami Gautam turns a Pretty Pink Bride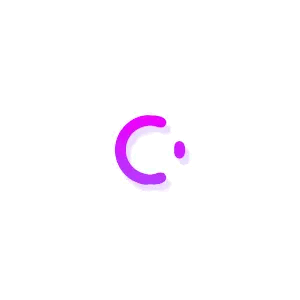 Sonakshi Sinha in a Yellow Crop Top Lehenga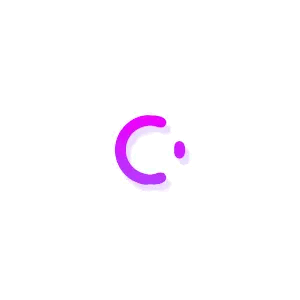 Kajol wearing a Sindhoori Red Saree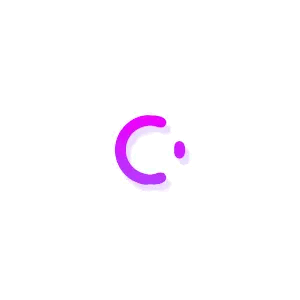 Sara Ali Khan in a White and Lilac Organza Silk Lehenga
Awards / Achievements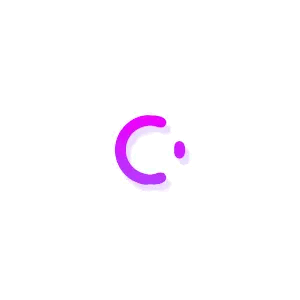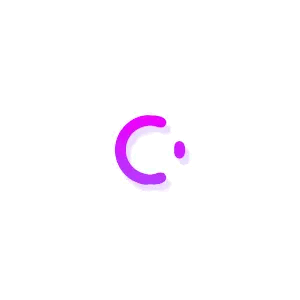 2008

GR8 Flo Women Achievers Award

for "Excellence in Fashion Design" and her brand "AND Designs India Limited" awarded with

Best Brand for Women's Wear

2011

Best Brand Ladies Western Wear

at the Shoppers Stop Pinnacle Awards event,

Inspirational Designer Award

" by FDCI Wills Lifestyle India Fashion Week,

Elite Circle of Excellence

,

Green Industrial Evolution India Award

,

Shoppers Stop Pinnacle Awards

2012

The Object of Desire Award

by Times of India and

Retailer Jewellery Award

2013

Excellence in Fashion Design Award

by The Federation of Indian Chambers of Commerce and Industry Ladies Organization, Bombay Chapter
2014

Ernst & Young Entrepreneur of the Year

2015

Women Entrepreneur of The Year Award

by The Clothing Manufacturers Association of India,


15 Glorious Years of Design

by Arch Academy of Design,


Vogue India Fashion Fund

, which recognizes emerging talent in the Indian fashion industry
2016

Excellence in Fashion Design Award

by India Merchant Chambers,

Zee Media Indian Woman Award

,

Lifetime Achievement Award for Alumni

by Premlila Vithaldas Polytechnic
2017

Best Design Store Concept of the Year Award

by Images Group,


Most Powerful Women In Indian Business Award

by Business Today,


Vogue Designer Of The Year

,


Pantene Shine Award

,


Grazia Young Fashion Award

2018

Most Admired Fashion Company of the Year

by IMAGES Fashion Award,
Award for

The Best Western wear Brand in India

by CMAI,
Award for

Most Effective Tech Implementation of the Year

,


Vogue FICCI FLO Icon Award

for contribution to the Fashion Industry,


National Entrepreneurship Award

for her contribution to the fashion industry and her efforts to empower women

2020

Outstanding Entrepreneur - Fashion and Lifestyle

at the entrepreneurial leadership conclave Tiecon in Mumbai
Anita's Love to do Things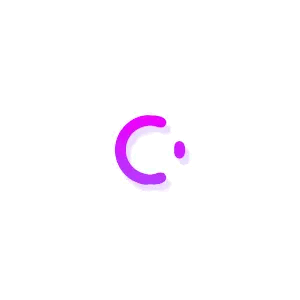 Apart from her business, Anita loves to travel and listen to music. Her favourite tour destinations are New York and Paris. She is very much fond of the color White. She follows a vegan diet and her favourite dish is "Hors d'oeurve" (an appetizer or starter dish served before a meal in European cuisine). She is a animal lover and has five pets dogs of her own, Cookie and Buzo being two of them. Anita is fond of Ritambhara, who she considers as her mentor.
Fashion is all about elegance, style, comfort and attitude. It need not be loud, it need not be outrageous, need not be changing drastically every season, but definely attuned to the culture and the mood of individuals. Fashion has to be expressive, eloquent yet leave room for interpretation of the individual -
Anita Dongre
Please leave your comments, we do love it!
Most Viewed Articles
Hey, we have amazing content on the latest
Fashion, Trends, Style & Creative Arts
, and now it's
absolutely FREE
for you.All you have to do, is just...
We always respect your privacy!