Saree : Types, Draping Styles & Interesting Facts
Fashion trends in the world keeps changing day by day, but there are few things that remains such as a classic Indian Saree. Saree also known as Sari or Shari is one of the oldest traditional garments which has been in existence for more than 5000 years. A saree is a women's garment from the Indian subcontinent that consists of an unstitched drape varying from 4.5 to 9 metres (15 to 30 feet) in length. It is a beautiful piece of garment which wraps around your body and makes you look elegant and charming. Saree has been the most trendy and favorite costume, prefered by most of the Indian women forever. Besides saree being a formal dress, it has been a garment that adds beauty to an Indian women. A saree truely defines the identity, culture, strength and most importantly the essence of the Indian women. Other countries were women traditionally use Saree are Sri Lanka, Pakistan, Bangladesh and Nepal.
Presently, there are many types of sarees with variety of materials & designs which are worn to suit different occassions across various parts of the world. In the modern era, the draping styles have drastically changed for all
fashion aspirants
and the saree has become an essential clothing to experiment with.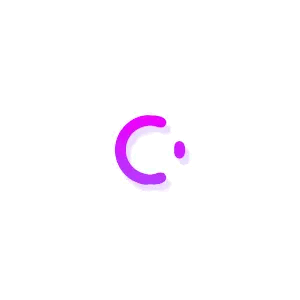 Aditi Rao dazzling in an Olive Green Saree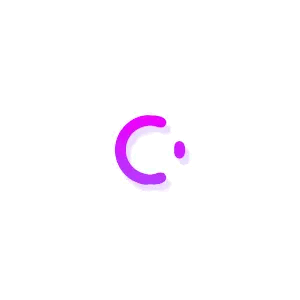 Check out the Baby Pink and Lilac, Tie & Dye Saree with Balloon Sleeve embellished with Mirrors on cuff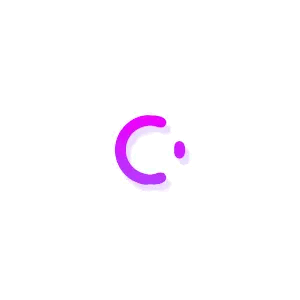 Art of Saree Designing
10 Interesting Facts about Sarees
The Name - "Sari"

The word "Sari" is anglicized from "Sadi", which existed in Prakrit language as "Sadia" and originated from the Sanskrit word "Sati" which means a Strip of Cloth.

Older Than You Expected

Have you ever imagined that saris are over 5000 years old. Our Vedas mention that it is in existence since the Indus Valley Civilization. It was then evolved in the Hindu belief and tradition where it was considered as the most Appropriate attire for women. The first documented statue wearing a sari was dated in 100 BC.

100 Different Ways to Drape

There are different cultures within India and each cultural has a unique draping style. This creates almost more than 100 different ways to wear a saree. One of the most popular saree draping style is the Bengali Atpoure Shari This traditional Bengali Saree comes in a white colour with a red border. The draping style includes box pleats at the front while the Pallu (Veil) appears on both shoulders. The draping style in Maharashtra is completely unique which is called Nauvari (Nine yard saree). It is worn like a Dhoti, with one end going front to back between the legs, which is then tucked around the waist, while the other end or upper part is draped much like a normal saree. Few other popular saree draping styles are Seedha Pallu, Pinkosu, Parsi Drape, Coorgi Style, Kunbi Drape etc. Just like language and food, most of the draping styles are region specific.

No Blouse or Petticoat

Earlier women used to drape a Saree without a blouse or a petticoat. During the Victorian era, exposing a women's breast was considered immoral and thus certain rules were imposed on colonies. Later the blouses and petticoats came into picture.

Color of the Saree reveals certain aspects

The saree's color was traditionally important as each color has specific meanings. According to the Hindu custom, a Hindu widow wears a white saree which represents the state of mourning. A Hindu bride wears Red Saree which is associated with fertility whereas the color Black is said to represent the state of sadness.

Symbolic Motifs (Motifs have meaning)

Each pattern used in a traditional saree represents something. The elephant motifs used in sarees represents water and royalty whereas parrots represents passion and fish patterns represents resourcefulness and fertility.

Can be worn without a Safety Pin

Most of the women use safety pins to secure the creases or pleats or to keep the "Pallu" intact on the shoulder and also avoid the risk of saree falling off from the shoulder. Earlier women didn't use a single pin to drape a saree around their body.

The Length

Most of the sarees are about 4.5 meters in length. But according to the draping styles, few sarees often require different lengths and the longer the length are, you get more creative ways to drape it.

Nivi Style

Originated from Andhra Pradesh, the Nivi Style is the most popular way of wearing a Saree.

Not Just one Single Piece

In India, we have many cultural diversities, as few states have a entirely different type of saree. Mekhela Chador, the Assamese style saree consists of 3 pieces of garment whereas the Khasi style saree is made up of several cloth pieces.
Different Types of Sarees
Sarees are catergorized into different catergories with respect to the material, designs and texture.
Cotton Sarees

Cotton sarees are prefered by women for daily use as a casual wear. Cotton sarees are easily washable and light-weight.

Chiffon Sarees

A light-weight fluffy kind of material that provides an elegant floating appearance, commonly used as an evening wear.

Silk Sarees

Silk sarees is a sign of royalty and wealth, used for South Indian weddings. Silk sarees are very heavy compares to other saree materials and difficult for cleaning.

Designer Sarees & Exclusive Sarees

Designer sarees are sarees which are not in mass scale production. These are limited to just a few pieces and women opt to wear these for parties and special occasions.

Wedding Sarees & Bridal Sarees

Sarees worn by brides on their engagement or wedding with a heavy hand work and embroidery.
Wrap Yourself in Elegance: Discover the Hottest Trending Saree Draping Styles
Saree draping is a traditional Indian clothing style where a long piece of fabric is draped around the body to create a garment that is both elegant and versatile.
Fashion Designing
plays a crucial role in saree draping, as designers create sarees that are not only visually appealing but also functional and comfortable to wear.
Fashion Designers
use their creativity and knowledge of fabric to design sarees that are lightweight, easy to drape, and have intricate designs and embellishments that enhance the overall look of the saree. They also incorporate new trends and styles into saree designs, such as incorporating Western fashion elements like off-shoulder blouses or creating fusion sarees that combine traditional and modern styles.In addition to designing sarees,
Fashion Designers
also play a role in creating new draping styles and techniques that make saree draping easier and more comfortable. They experiment with different fabrics, prints, and colors to create sarees that can be worn in various occasions, such as weddings, festivals, or everyday wear.Furthermore, fashion designers also provide guidance on how to drape a saree in a way that accentuates the wearer's body shape and highlights the unique features of the saree. They suggest different draping styles, such as the Nivi, Bengali, or Gujarati styles, that can be adapted to suit individual preferences and occasions.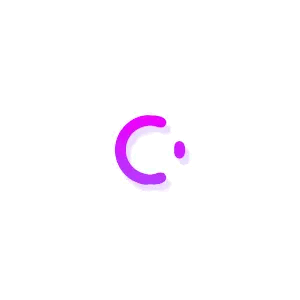 Be trendy draping a saree over cigarette pants or leggings. A waist belt can make your looks completely stand out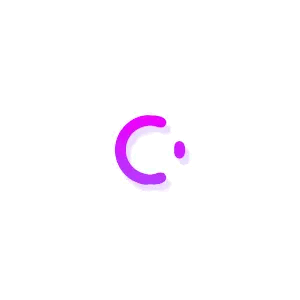 Sonakshi Sinh grabs all those eyes wearing a shimmery grey saree paired with golden Palazzo Pants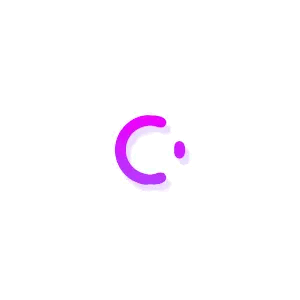 Flaunt your curves by draping a black stripped saree paired with a plain long sleeved blouse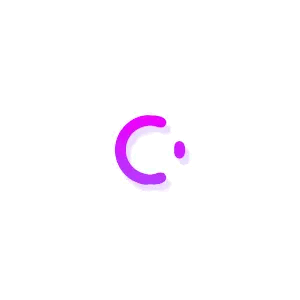 Shipla Shetty always looks beautiful wearing sarees. Try out her draping style with a belt to clinch your saree at your waist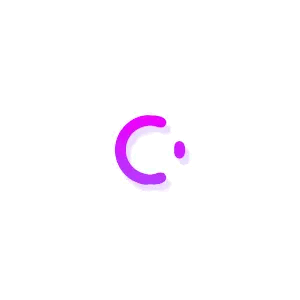 Shilpa Reddy completely tweeted the looks of a normal pink and grey saree with a Peter-Pan collar blouse & a contrast colored waist belt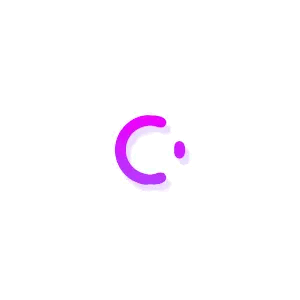 Adopt Roshni Bhatia style, draping a Banarasi saree over a Pantsuit. It is a perfect blend of traditional & modern outfit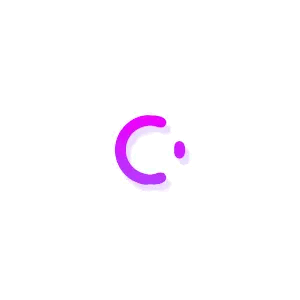 Be the style statement like the fashion icon Masoom Minawala, draping a green saree over White shirt & blue jeans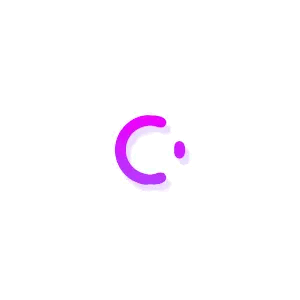 Steal others attention by pairing black boots and pants with a blue saree draped differently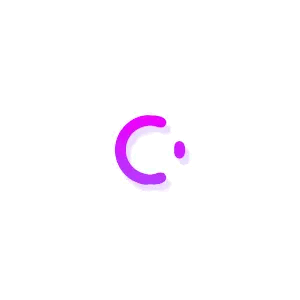 Make it Classy wearing a long black jacket over a bright yellow saree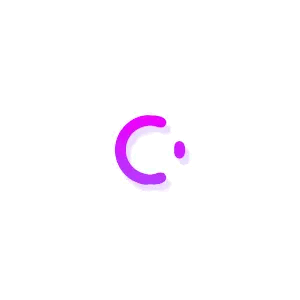 You can be comfortable wearing a saree with a Palazzo Pants and also look classy at the same time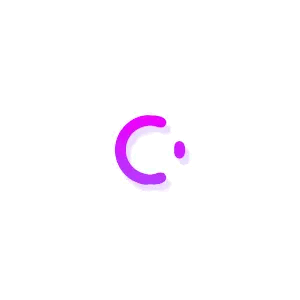 Be a fashion diva with the new age saree draping techniques. A palazzo pants give the saree a complete different appeal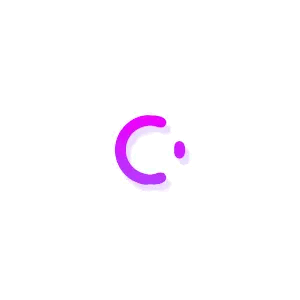 Create a unique style wearing a floral dupatta over a plain saree which makes you look gorgeous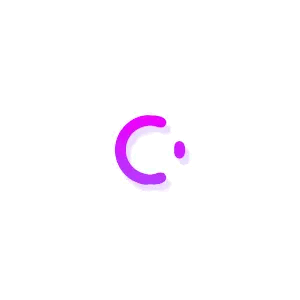 Mix your traditional saree draping style with the modern look by draping a saree over a kurta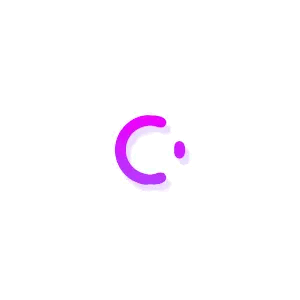 Get the classy looks with the freedom of movement. Try out the dhothi style saree draping technique
Types & Details of Indian Saree Designs
Indian Sarees have a wide range of variety designs as different state has their own cultural background, style and trends.
South Indian Sarees
Kanchipuram - Tamil Nadu
Chinnalaputtu - Tamil Nadu
Chettinadu Cotton - Tamil Nadu
Konrad - Tamil Nadu
Balaramapuram - Kerala (Trivandrum)
Pochampally - Andhra Pradesh
Venkatagiri - Andhra Pradesh
Gadwal - Andhra Pradesh
Mangalagiri - Andhra Pradesh
Narayanpet - Andhra Pradesh
Mysore Silk - Karnataka
North Indian Sarees
Banaras Silk (Jamdani) - Uttar Pradesh
Banarasi Silk - Uttar Pradesh
Tanchoi - Uttar Pradesh
Tissue Sari- Uttar Pradesh
East Indian Sarees
Mooda Silk - Assam
Bengal Cottom or Tant - West Bengal
Balncheri Silk - West Bengal
Kantha - West Bengal
West Indian Sarees
Bandhini - Gujarat & Rajasthan
Patola - Gujarat
Kota Doria - Rajasthan
Pythani (Paithani) - Maharashtra
Central Indian
Chanderi - Madhya Pradesh
Maheshwari - Madhya Pradesh
Tussar Silk - Bihar & other places
Bangladesh
Dhakai Jamdani - Bangladesh
South Indian
Kanchipuram or Kanjeevaram Sarees (Tamil Nadu)
Kanchipuram is a town in Tamil Nadu with more than 400 years of weaving tradition. It is favoured for their durability. Kanjee Silk is thicker than almost all other silks and is therefore more expensive. The heavier the silk, the better the quality. Peacock and parrot are the most common motifs. Only mulberry silk produced in Karnataka and few parts of Tamil Nadu is right for the classic Kanjeevaram. Kanjeevaram are being experimented with patterns from the Ramayana, Mahabharata and Bhagawad Gita.
Konrad Sarees, Temple Sari (Tamil Nadu)
Temple saree is also a speciality from Tamil Nadu. These saris were original woven for temple devoties. They are wide bordered sarees and are characterised by motifs. Such as elephant and peacocks. Traditional colours are earth shades of browns, greys and off-white.
Pochampally Sari (Andhra Pradesh)
Pochampalli is a place is Andra Pradesh near Hyderabad. It is handmade sari and have a unique design. It is famous for its rich saris in both cotton and silk with traditional ikat weaves.
Venkatagiti (Andhra Pradesh)
Venkatagiri sari blend the simplicity cotton with the ornamental zari butas.
Gadwal Silk Cotton (Andhra Pradesh)
Sarees from Gadwal have an elegance and grace all its own available in cotton and silks. Cotton saree with heavy silk border and pallus. Copper or Gold dipped zari is generally used in these saris. The motifs of the murrugam (peacock) and the rudraksh are popular. Traditional colors of these sarees are earth shades have been introduced for the North Indian buyers.
Narayanpat (Andhra Pradesh)
Narayanpet saris come in both silk and cotton and are well known for their gorgeous sari borders with rudraksh motifs. The pallus in these sarees are very attractive with alternating coloured bands.
Mysore Silk (Karnataka)
Mysore Silk saris are famous for their traditional designs and colours. The zari work on the pallu and borders add elegance of these saris. Mysore Silk saris are considered to be very durable and can be washed and worn as often as required.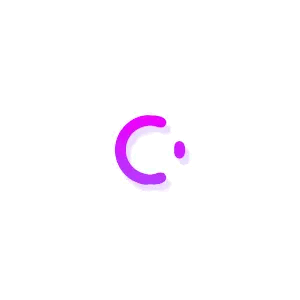 Kanchipuram Silk Saree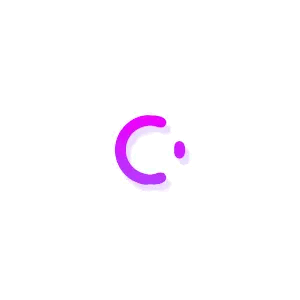 Chinnalaputtu Pure Silk Saree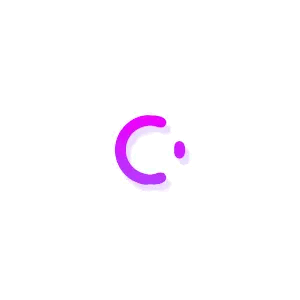 Chettinad Cotton Checks Saree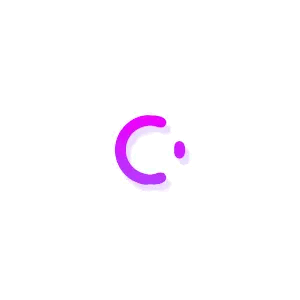 Konrad Sarees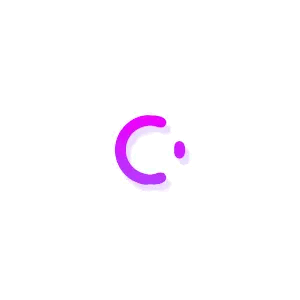 Pochampally Saree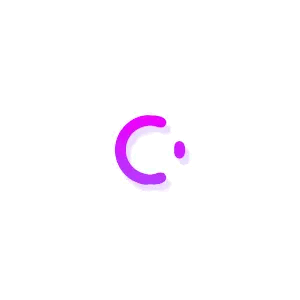 Gadwal Silk Saree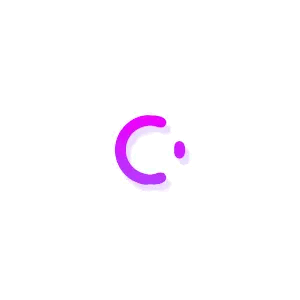 Mangalgiri Handloom Silk Saree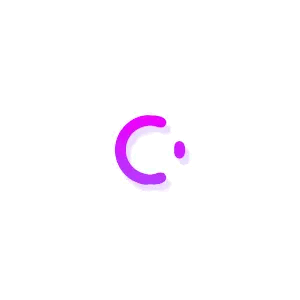 Mysore Pure Silk Saree
North Indian
Banaras Silk Jamdani (Uttar Pradesh - Varanasi Dist)
The silk Jamdani, a technical variety of brocade, is traditionally woven in Banaras. Here the silk fabric is brocaded with cotton and rarely with zari thread.
Banaras Silk (Uttar Pradesh)
These saris are made of finely woven silk and have designs done in golden thread (zari). Banarasi sari are relatively heavy and worn by Indian women on important occassions like wedding cenemony.
Tissue Silk (Uttar Pradesh)
The reowned zari brocade weavers of Banaras has evolved a technique of weaving tissue material which looked like golder cloth. By running zari in weft a combinations of zari and silk in extra weft (pattern thread) and silk is warp. Tissue sari has glazed, shinning character due to the use of real gold or silver. Zari in weft on silk warp ground are ornamented with the particular traditional design.
East Indian
Bengal Cotton / Tanta or Taant
This is a traditional sari worn by Bengali women. It is popularily known as Bengal Cotton and is hand woven in various districts of West Bengal. These saris come in a variety of colours with simple yet beautiful designs.
Balucheri Silk (West Bengal)
This sari is from Murshidabad district of West Bengal is usually in bright colours like flame red, purple and occassionally in deep blue. These sarees are made of silk and woven on looms. The sari looks similar to Banarasi sarees there is only one difference between them is that Balucheri sarees use only silk threads and Banarasi sarees do use zari threads. The borders of the sarees depict srories from Mahabharata and Ramayana. i.e Thread work pallu.
Kantha Silk (West Bengal)
Kantha, the name is associated not with the fabric used in saree but with the embroidery. This art of kanta is practiced rural women in West Bengal. The cloth is entirely covered with running stitches and has beautiful folk, floral, animal and bird motifs.
West Indian
Bhandini (Gujarat & Rajasthan)
These are sarees created by dying the cloth in such a manner that many small resist dyed spots produce elborate patterns over the fabric. Red and Black is the most commonly used colour combinations but other pairs of colors are also found.
Patola (Gujarat)
The patola saree is one of the finest hand woven saree produced today. Patola silk saree are the pride of Gujarat. There sarees are created by using the resist dying technique. There are two types of Patola sarees.
Rajkot Patola
This is only vertically resist dyed (Single ikat).
Patan Patola
This is Rorizontally resist dyed. (Double ikat). Every Patola saree is one of its kind as it is created entirely with the imagination and skill of the weaver.
Fabric in Patola Saree
Patola sari is woven from silk called Patola Silk. The Patola silks are made by a handful of master weavers from Patan and Surat known for their Zariwork. The Patola saree takes 4 to 6 months to make, depending on how complicated the design is Patan Patola is done in the double ikat style which is perhaps the most complicated textile design in the whole world. [Each fabric consists of a series of warp threads and a single weft thread, which binds the warp thread together. Each one of the warp threads is tied and dyed according to the pattern of the saree, such that the knotted portions of the thread do not catch the colors]. The result is that both sides of the saree look exactly alike as if it is printed on both sides with the same design and can be worn either ways.
Design and Colour
The weaving is done on simple traditional handlooms and the dyes used are made from vegetable extracts and other natural colors. Flowers, animals, birds and human figure form the basic designs. Patola Silk Saree with bright colours are also enriched with zardosi kundan and sequins.
Kota Doria (Rajasthan)
India is the home of the famous Kota Doria sarees made in small villages around the Kota city. Kota Doria is a super transparent yet stable cotton or cotton / silk weave. Weave is very special - The warp and weft use a combinations of thread creating a fine chequered pattern. Ideal for hot summer.
Pythani - Paithani (Maharashtra)
It is a handwoven silk sari with ornamented pattern with zari work with peacock design and motifs such as flowers, fruits and birds. This saree is named after its pallu.
Central Indian
Chandari Sari (Madhya Pradesh)
Handwoven sarees from chandari, M.P. Moss grey chanderi sari with golden bootis and brocaded border pure silk. SIlk or cotton is used to make chanderi sari. It is weighless.
Maheshwari Sari (Madhya Pradesh)
It is also both in cotton and silk, usually green or purple with a zari border. The traditional block printed tussar can also be found in contemporary design nowerdays. The speciality of these saris is its unique striped and chequered patteris on silk and unique striped and chequered patteris on silk and cotton fabrics. The pallu of this saree bears five stripes.
Please leave your comments, we do love it!
Most Viewed Articles
Hey, we have amazing content on the latest
Fashion, Trends, Style & Creative Arts
, and now it's
absolutely FREE
for you.All you have to do, is just...
We always respect your privacy!