Introduction to Fashion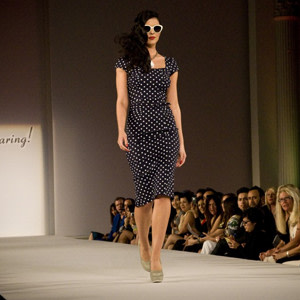 Fashion comes from a latin word 'Facere' which means 'to make'. Fashion is what we visualize. It is the inner feeling of every human being to present himself / herself according to one's own thinking. Fashion is a term commonly used in relation to clothes, garments, textiles etc. Fashion changes after a particular period of time. Around the world styles of dress and fashion are changing very fast and are becoming more and more diversifying curiosity, desire to be different, intimation and combination are some of the reasons for the fashion change. Fashion changes from season to season because of the temperature variations by rain, humidity, heat etc.

Fashion changes from each country and different regions and have different styles. Fashion is the culture of the time, attitude, habits and forms of behaviour that are shared by the society and are transmitted from generation to generation within that society. India enjoys a prominent place in the international market with its rich skills, traditional handloom fabrics, rustic texture and vibrant dyes.
The Indian designers have given a large contribution to the world market. Indian textiles and fashion industries are now sweeping innovative Indian designs to the world market. It is the art of application of designs and aesthetics or natural beauty clothing and accessories.
Fashion Designer
attempts designer clothes which are functional as well as aesthetically pleasing. They must consider who is likely to wear a garment and situation in which it will be worn. They have a wide range and combination of materials to work with a wide range of colors, patterns, and styles to choose from.
Nature of work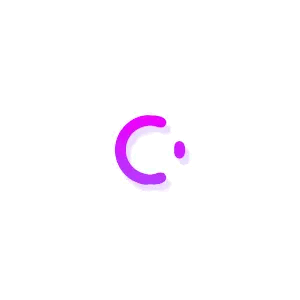 A
Fashion Designer
creates and designs for almost anything which is a part of the garment of men, women and children. The designer should be able to understand the needs of their clients and create attractive and functional garment and accessories according to the latest market conditions and also keeping a close watch on fit, style, color, texture, size and materials.
The process of making a dress starts with the original ideas on the people, then shaping a pattern piece which make the garment. The pieces are then drawn in actual size on paper and cut out on a rough material. These pieces are stitched together and fitted on a model. From the rough model sample, garments are made in final fabric. Much time of the designer is spent in research, knowledge about fabric, weave, draping, quality of the material, color and design changing trend. The designer should have a natural flare of aesthetic sense and knowledge about fabric, color, mixing, illusion of lines and texture which plays a major role.
Fashion Designer's Personality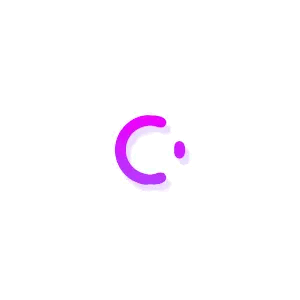 The fashion designer should be artistic and creative. They should be able to express their ideas in sketches. They may not be brilliant artist but must be able to combine colors, shades and tones. Designer should have the flare for creating design with fabrics and know how to use fabrics effectively. The
Fashion Designer
must be fashion conscious and must be aware of market requirement.
As a designer one should have the knowledge and experience of basic tailoring skills i.e cutting, draping, sewing etc. Besides these they should be able to distinguish among various fabrics, quality and they need to choose a good cloth to work on. An understanding of the market and customer's life style is required so that the designs are suitable for people they are made for. A designer must be a good communicator and very clear with their ideas. A designer must be mentor to his or her client and expected to find out customers taste, comfort level and difference.
Career Prospectus for a Fashion Designer
For a successful career, a fashion designer besides its qualification needs to have certain aesthetic and practical skills. A career as a fashion designer is a glamorous field. The main area of work in the fashion industry are
Designing Department

Fashion designer anticipates the latest fashion trends and design clothes for particular needs. They must have knowledge about the use of fabrics, of pattern making and manufacturing methods. They have the skills to communicate their ideas through sketches and drawings.

Marketing and Merchandising

Collection of latest fashion trends, sales data and to plan the company's overall actions.

Graphics Designing

They are also called as visual communicators or commercial artists. Their job is to design all types of printed matters such as posters, magazines, books and wrapping papers. They also work out signs and symbols. Their aim is to present information clearly and attractively as desired.

Manufacturing Department

They are responsible for scheduling work goals, training of workers, managing all activities in order to maintain quality in production.

Textile Designers

They are concerned with the designs of fabrics for a variety, purpose from clothes to carpets. They must understand the nature of their material and acquire technical experience in dying, weaving, printing, color, shape, texture and pattern which are the key element in textile designing.

Fashion Co-ordinators

They co-ordinate with the buyer and the production manager. They make sure production schedules are kept, meet buyers, goes through specification for fabrics, colors, designs and keeps an eye on the quality.

Paint company color consultants

Color making, mixing, color selection etc with the help of modern computerised equipments.

Dress making unit and boutique

A fashion designer can start a profitable career with dress making unit with a small capital by making use of the portion of his / her residence. The scope and demand of this unit has no limit. Now a days people demand high fashion with low cost.

Other career options are

Ceramic Designer
Fashion Show Organisers
Event Managers
Costume Designing based on theme
Fashion program producers
What exactly the profile of a fashion designer is, to make a person look good and feel comfortable through his or her clothes. Clothes become a part of our life. They help to express our individuality. Our clothes speaks about ourselves. They express the mood and personality. This influence the shape of clothing. Everyone likes to be different and unique. Everyone needs to look attractive. A good garment makes a person feel confident and look beautiful.
7 Types of Fashion: Unveiling the Diversity of Fashion
Fashion is an art form that allows individuals to express themselves through clothing and accessories. It is a constantly evolving industry that is influenced by cultural, social, and economic factors. In recent years, several types of fashion have emerged, each with its own unique characteristics and appeal. In this article, we will explore seven types of fashion that are popular in today's world.
Sustainable Fashion
Sustainable fashion is a type of fashion that focuses on reducing the impact of the industry on the environment. It involves the use of eco-friendly materials, ethical production methods, and a commitment to social responsibility. Sustainable fashion brands are committed to creating clothing that is both fashionable and environmentally conscious.
Streetwear
Streetwear is a style that originated in urban culture and is characterized by oversized clothing, bold graphics, and casual silhouettes. It has gained popularity among young people in recent years and has become a staple in many wardrobes. Streetwear brands such as Supreme and BAPE have gained a cult following, with collaborations with high-end fashion houses such as Louis Vuitton.
Vintage Fashion
Vintage fashion is a type of fashion that is inspired by styles from past decades. It involves the use of clothing, accessories, and jewelry from the 1920s to the 1990s. Vintage fashion is a sustainable and eco-friendly way of dressing that allows individuals to express their unique sense of style while reducing their environmental impact.
High Fashion
High fashion is a type of fashion that is characterized by exclusivity and luxury. It involves the use of high-end materials, intricate detailing, and innovative designs. High fashion brands such as Chanel, Dior, and Gucci are known for their runway shows and collaborations with celebrities.
Athleisure
Athleisure is a type of fashion that combines athletic wear with everyday wear. It involves the use of comfortable materials, casual silhouettes, and functional designs. Athleisure has become popular in recent years as more people seek clothing that is both comfortable and stylish.
Bohemian Fashion
Bohemian fashion is a type of fashion that is characterized by free-spirited and unconventional styles. It involves the use of flowing fabrics, earthy tones, and eclectic prints. Bohemian fashion emphasizes comfort and individuality, with pieces that are often handmade or ethically sourced.
Minimalist Fashion
Minimalist fashion is a type of fashion that is characterized by simplicity and clean lines. It involves the use of neutral colors, minimalist designs, and understated silhouettes. Minimalist fashion is a response to the excess and consumerism of modern society, with individuals opting for quality over quantity and investing in timeless pieces that will last a lifetime.
Please leave your comments, we do love it!
Most Viewed Articles
Hey, we have amazing content on the latest
Fashion, Trends, Style & Creative Arts
, and now it's
absolutely FREE
for you.All you have to do, is just...
We always respect your privacy!